Traditional Hai Phong Food
Because Hai Phong is a harbor city, fresh seafood is widely available for some of the most delicious dishes you have ever tasted. The most famous of the traditional Hai Phong foods rely on the daily catch for their main ingredients.
Banh Da Cua (Brown Noodles with Crab)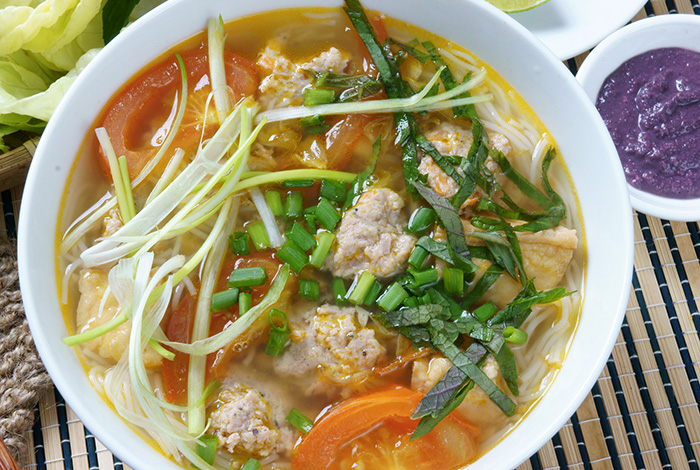 Chewy brown rice noodles and two types of crab meat cakes, pork balls, and beef simmer in a luscious broth cooked with greens. The soup is usually served with a plate of shredded lettuce and perilla leaves. Depending on the restaurant or street vendor, you might also get chilis and nuts added to your bowl. This is comfort food Hai Phong style, a light and delicious meal that will make your taste buds tingle.
Nem Cua Be (Crab Spring Roll)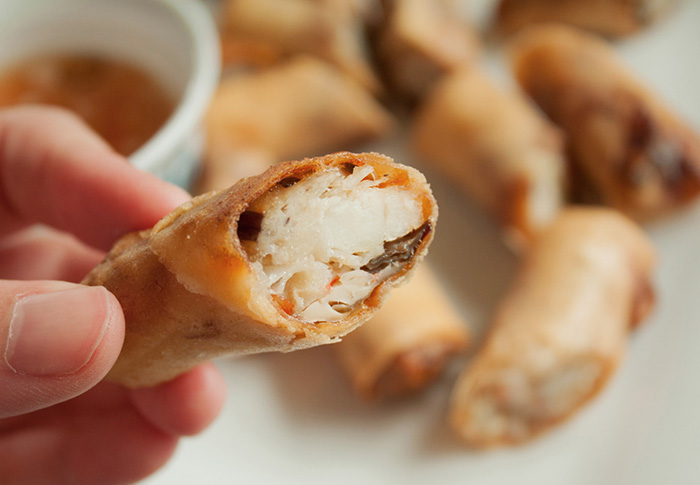 These square spring rolls are packed with a stuffing of ground crab meat, ground crab tile, lean pork, kohlrabi, carrot, ear mushrooms, bean sprouts, rice paper, vermicelli, and seasonings. The rolls are often served alongside rice vermicelli, lettuce, and chopped cucumber as well as a sweet-spicy-salty-sour dipping sauce. For fans of traditional cylindrical Vietnamese spring rolls (nem ran), nem cua be will not disappoint.
Cool Red Jellyfish Salad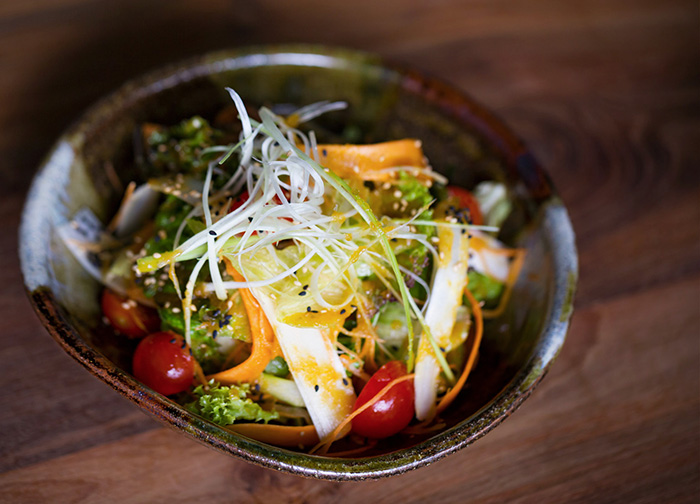 Cool red jellyfish salad is the perfect antidote to the hot, sweltering days of Hai Phong's summers. Red jellyfish is flavored with lemons, kumquats, and other seasonings before being sliced into bite-size chunks with a bamboo knife. The slices are served with grilled tofu, young coconut, mint, perilla, and shrimp paste.
Fish Noodle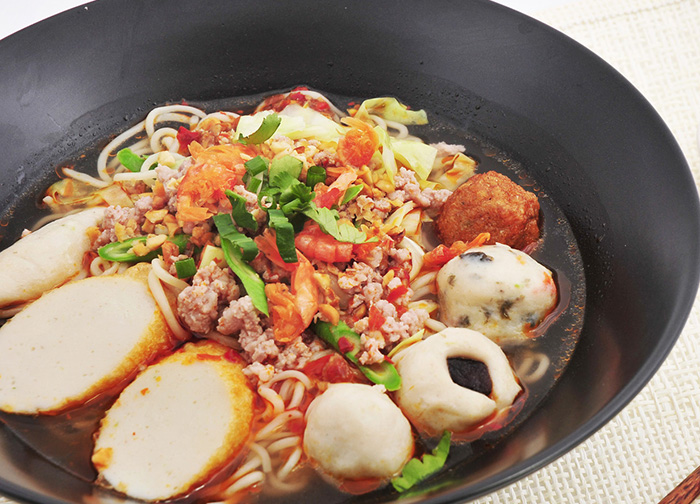 The fish noodle in Hai Phong combines flavors of the sea with flavors of the countryside. Both saltwater and freshwater fish are used in this soup, including parts of the fish that Westerners usually don't consider edible: the bladders, stomachs, and heads—all of which impart a unique and delicate flavor to the soup. Vegetables and noodles are added to the broth, making this a satisfying meal in a bowl.
Lau Cua Dong (Freshwater Crab Hotpot)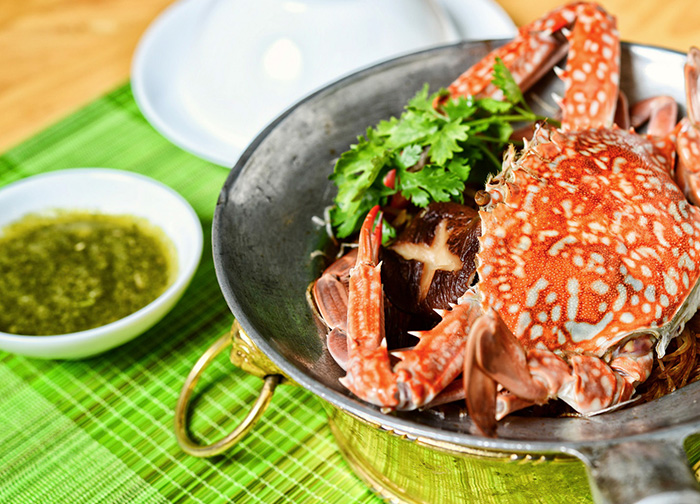 Nothing beats a bowl of hot soup in the winter, and lau cua dong is Hai Phong's remedy for chilly weather. An aromatic bone broth is packed with freshwater crab meat, beef, fried fish, tofu, vegetables and mushrooms before being ladled into large bowls.
Siu Din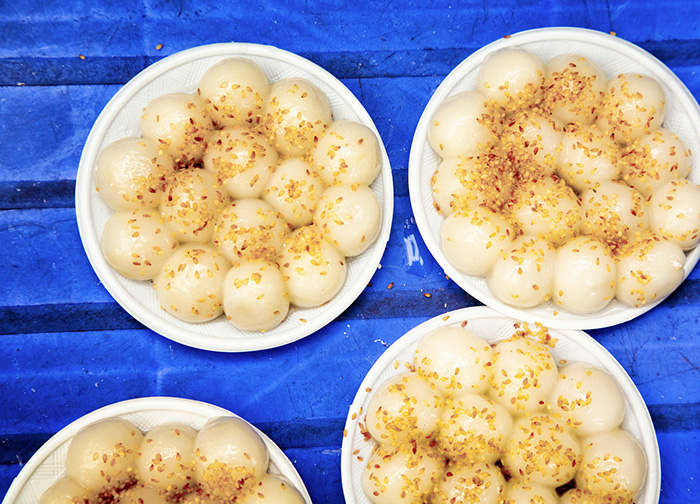 Cakes of pounded rice, sesame seeds, peanuts, and coconut are boiled before being placed in a bowl and drenched in a sweet-salty sauce. This popular street food was brought to Hai Phong by Chinese immigrants living in Ho Chi Minh City (Saigon).
Conclusion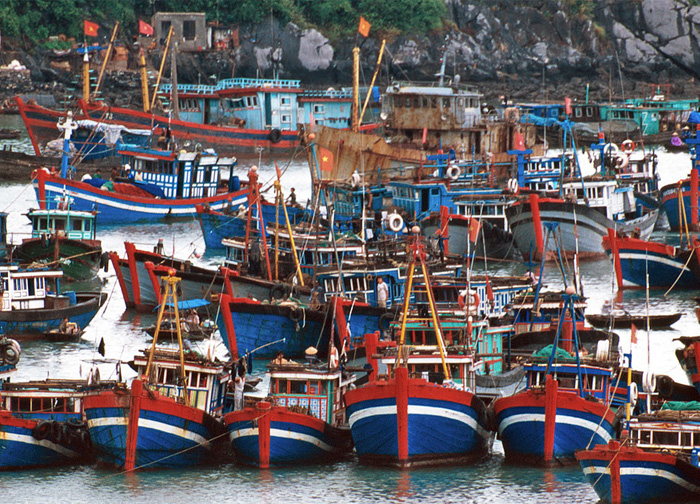 The port city of Hai Phong is a busy, growing city that still retains much of its ancient tradition and culture. Founded by the female general Le Chan in 42 AD, the city mixes ancient temples and pagodas, French colonial buildings, and modern architecture into a glorious blend of old and new. From the Colonial Quarter in the heart of the city to the fresh breezes of Do Son Beach, visitors will never be able to get enough of the food, museums, religious sites, and outdoor wonders that Hai Phong has to offer.